Compliance
 INFORMATION TECHNOLOGY (IT) RISK MANAGEMENT
 What is Risk?
Risk is any unwanted event which impact organisation's objectives to attain business goal.
There are various type of business risk exists in any organisation
Strategic Risk
Operational Risk
Financial Risk
Compliance Risk
Risk Management is a process of Identifying, analysis and evaluating the organisations risks and then providing appropriate controls in order to mitigate the risk.
What is IT Risk?
In this digital age most of the businesses are using Information Technology. Hence IT is playing very pivotal role in many businesses.
If any organisation use IT to manage their business, it is very important to understand and identify risk related to their information systems and data, then to manage and reduce the risk, and develop a response plan in the case of any IT crisis.
Nowadays business have regulatory and legal compliance obligations in relation to data privacy, electronics transitions and staff training which are the factors which can influence IT Risk Management strategies.
Main IT risks include software and hardware failure, malicious and virus attacks, humanerrors, misconfigurations as well as natural disaster like flood,fire earthquake and cyclones.
General IT Risk
These Risk can be subcategorised further:
Hardware and software failure – Abuse of rights and Corruption of data ,Electromagnetic radiation ,loss of power supply
Malware – malicious software designed to disrupt computer operation
Viruses – computer code that can copy itself and spread from one computer to another, often disrupting computer operations
Spam, scams and phishing – unsolicited email that seeks to fool people into revealing personal details or buying fraudulent goods
Human error–error in data processing, data disposal errors, or accidental opening of infected email attachments.
 Natural Disasters such as fire, earthquake, cyclone and floods also acts as risk to IT infrastructure. In absence of business continuity plan, it may lead to data loss, corruption in data records and unavailability of IT services to the customers.
How to Manage Information Security Risk?
Management of IT risk involves a series of activities in this chronological order:
Risk Identification
Risk Assessment
Risk Mitigation
Development of Response Plan
Review of Risk Management procedures
How to reduce Information Technology Risk?
There are lots of risks and threats on business which can impact IT Operations. Applying appropriate measures will protect the IT system through unauthorised access.
Few steps to improve IT Security
Proper access control to computer, servers, networks and Wi-Fi.
Using strong password
Encryption of critical data
Using firewall. IDS ,IPS on the network
Update software and antivirus with latest patches.
Data backup for all the critical data
Information security training and awareness to the staff
Using secure software developments processes.
Implementing SSL for secure online communication.
Last but not the least having Cyber Security Insurance.
 Few famous standards and frameworks which can help organisations to mitigate IT risks are:
ISO 31000
COBIT
COSO
NIST Risk Management Framework
ISO 27001
ISO 27005
For any organisation risk identification is the first step for risk mitigation. An undetected risk is the most dangerous thing, a treatment methodology can be only be implemented once the risk is identified. Organisation need a right approach and skilled workforce to this job.Step by Step risk management process will help organisation's to mitigate IT related risk and get an effective and efficient IT system to achieve business goals.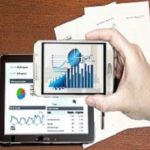 ISO 27001: ISO 27001 is a standard that is folloVendord for the Information Security Management System (ISMS) of an organization in which, the said company's compliance status is checked, based on which new policies are created and applied. It's a mandate in many sectors such as companies involved in the Cyber Security domain.ISMS includes the 3 major elements of cyber security: Confidentiality, Integrity, Availability (CIA).
To ensure compliance to the CIA in terms of ISO 27k1 the companies need to
Continuous monitoring & Updates
The departments/processes that go through the above mentioned process are both, IT & Non IT Infrastructure of a company, but the audit of ISO 27k1 is mainly focused on the IT Infrastructure of a company.

ISO 27001 Certification:
Being ISO 27001 Certified means, the certification body that you choose for this process (PECB or IRCA), gives you an attested confirmation that your organization is compliant to all the guidelines of ISO 27k1.
Now there are two types of certifications in ISO: Individual / Organization
The process for an Individual certified professional is completely different from that of a Certified Organization, these certified professionals then move on to performing the process of certifying the organization.
Individual
Types of ISO certified Professionals
A lead auditor is the one who is responsible for leading the audit team in an organization. He or she prepares the audit plan, delivers meetings and submits audit report at the end of quarter or year. Conducting audits is the main responsibility of a lead auditor and that needs to be done on a daily basis.
A Lead implementer is the one responsible for bringing the Lead auditor plan into action and makes sure all the policies are implemented and properly controlled.
Process of getting certified
According to PECB, the process for getting ISO 27k1 LA/LI certified is nearly not as lengthy for individuals as it is for the organizations.
Previous experience

: minimum 4 years of job experience in IT is crucial, out of which at least 2 years has to be in cyber security.
Training & Examination

: After attending 5 days of training in ISO 27k1 LA/LI, in the course outline guided by the certification body of your choice/requirement, you

have

to submitt

ed

a certain examination fee to the certification body, after which, an invoice in your name along with your exam question papers are prepared & sent to the authorized training center for you to attempt the exam.
Certification process

: After attempting the certification exam, the candidate fills the certification forms in which they put in the required information, In the back-end the certification body verifies the information given by the candidates and if the compliance is there,

the certificate is issued.

Organization