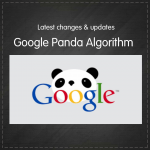 Lately, the buzz in the SEO world has been about the latest Google algorithm update that was rolled out in Aug 2018. While many websites lost their rankings in SERPs, many did climb up the ladder owing to this Google algorithm update.
Google, one of the largest aggregators of information, has always aimed to provide good quality and relevant content to the users. But the bad SEO practices like keyword stuffing, black-hat SEO, and hidden keywords lead to bad quality content popping up in top results on SERPs. And that's when google came up with its first major algorithm update of Google Panda in 2011 and since then Google has been on the hunt to pull down the irrelevant and bad quality content spread over the web space. Google Panda was released to do this job. There have been many major minor updates in the google panda since the first release but it was in 2016 that Google Panda was incorporated into the Google search algorithm itself.
Let's have look at the new SEO updates google search algorithm and how will it impact the websites in 2019.
The basic working of google panda is to assign a quality score to web pages which helps in ranking the pages on SERPs. And this quality score depends on many factors like content quality, backlinks to the page and content related to the keywords used for SEO and many more factors. The recent major core algorithmic update was mainly focused to bring down the sites with low quality score. And all this is backed up the Google's new machine learning system of RankBrain that brings in artificial intelligence while checking the content and ranking pages.
Major points that will be checked by new google update are grammatical and spelling mistakes, keyword stuffing in meta tags or hidden text, thin content i.e copied or not related content to the keywords used, deceptive ads, excessive ads on a page, machine generated content, websites that act as content farms, wrong or broken links and non-optimised pages. And all these factors contribute to the low-quality score for the web page.
So here's the piece of advice to improve the rankings amid the new Google algorithm update:
Keep a close check on the quality of the content. Avoid copied or irrelevant content. Be more authentic with the information presented on the web page. And avoid stuffing keywords because if the content is relevant Google will still rank you even if the exact keyword that is being ranked isn't used in the content. All thanks to the RankBrain system that's part of the Google search algorithm.

Have a close look at the user signals like the dwell time i.e amount of time user spends on your website. And also consider the click-through rates and bounce rates for your page. The number of shares for the webpage will give a pretty good idea of how your content would be ranked by Google.

Another factor that this new update looks into is the user experience. The design, speed, navigation, layouts, and a number of ads and how they are presented (if any) all together make up the good or bad user experience. Have honest feedback from someone about the look and feel of your webpage and make changes if needed.

The new Google update also takes into account the trust factor of the websites. For this have a proper privacy policy, contact information, terms and conditions on your web page. Keep the number of ads low and don't have deceptive ads that deceive the user into clicking on links.

And lastly, avoid over optimization of web pages by stuffing keywords or links or having hidden text on the page.
Overall Google wants to provide its a user with best results that actually serve the very purpose of googling it. This core google algorithm update has derived web space towards a better quality of content and enhanced user experience. Better the content and UX, more a user will spend time on the web page and that's what google panda wants to catch.
Have a close analysis for each of the mentioned factors and create a plan and be persistent and patient. It will take time before good results and rankings start pouring in for your web page.
Once Asked in an Interview, What Is the Difference Between Defect and a Bug?
Candidate: Can I Explain this with an example.
Employer: Yes
Candidate: Once a guy went to a tea shop and ordered one cup of tea and when the tea came he saw a fly in his cup.
Now this is a BUG.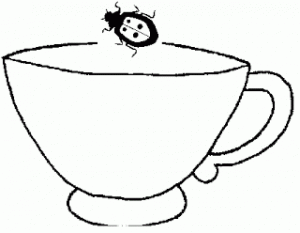 Employer: Laughed and said my dear now you tell me what is a defect?
Candidate: Once a Guy went to a tea shop and ordered a tea and when a tea came he tasted and said there is less sugar in the tea.
Now this is a defect!
Employer: Laughed Hahahaha Haaa and said Can You Elaborate what you want to say?
Candidate: Yes Sir!
You can manage to drink a cup of tea with less or more sugar but you can't drink a cup of tea with a bug.
What Is Rebranding?
In general rebranding actually means we change name, symbol, tagline, logo, advertising for a existing brand.
But in software world Re-branding is different is little different, it's like using backend engine/resources with new name.
So The company providing Backend engine is different and company offering services using engine is different.
Why World is moving towards rebranding?
It's now Become difficult to concentrate on both Sales as well as manufacturing simultaneously, either the company is sales driven or manufacturing driven.
Sales & Marketing companies are increasing their competency in finding new ways to reach customers and all the resources get exhausted for this.
Development companies are day by day investing in research as well as business logic.
So This is How This works:
Sales & Marketing companies now can register with these companies and can give a fixed cost or minimum revenue to market their services but with their own brand name. This is Actually Called Re-Branding in software world.
This Business Strategy will open doors for new entrepreneurs & indirectly create a space for new innovation.
Future of Rebranding  with Software As a Service SAAS
Examples of Re-Branding business : Web Hosting, Domain Name Sellers, Recruitment, Property Brokers, Telecom Products,  Financial Consultants,
This is Actually The future, every domain will be touch by this re-branding thus resulting in shares SAAS.
Software companies developing software on Re-Branding management will be at boost, Software Product Dev companies will necessary need this for handling their customers.
Testing Re-Branding SoftwareModules which are the part of Re-Branding software and to be tested thoroughly are as below :

GUI Testing : Logo, Trademark, Contact Us, Google Maps, Localization

Sales company will have their own logo, trademark, contact us info, This module will handle all GUI info to be easily updated by the seller itself.

Role Based Testing : Sell has many role based users and will be given software access.

Impersonate Test : Admin or higher role, can impersonate and login in to junior or reporting panel and can impersonate the business flow. Note : software should have log report associated with this, Tester should test that log module thoroughly.

End User / Customer portal Test : Every seller will give user or customer login facility with services they offer.

Admin & Roles Test : This is a Reseller Admin & Roll Test Module

Reports Test : Reports like Sales, Inventory, Customers, and Data etc Could be available in this module.

Product Key & Licence test :  If it's a software service, it could be associated with Product Key or licence, we need to be sure the licences given to be sold are working properly with clients (Note : Notification module is closely associated with this)

Currency Conversion test : If service is being offered in different country. Real Time Currency Conversion pays an important role in this, one need to test API's for currency conversions.

Inventory : If Any Physical Device is associated with software, we need to trac that inventory module works fine, either this could impact the whole business process.

Invoice test : Every Reseller will issue a Invoice for every sale, we need to test the content of invoice.

Email Communication: Auto email module for sales, users, marketing, will work automatically.

Mobile App test: Every SAAS will have a Mobile App module also, it needs to integrate with existing user base.

Cloud integration:  Every software SAAS is in the process of converting to land up in Cloud integration, we need to test all integration tests for different cloud service providers.
Mobile App testing Check for QA
 
Testing Type
Detailed
Unit Testing
Testing a particular set of code independent of other functionalities of the App.
Functional Testing
Testing All possible positive or True test Scenarios, Specifically Called as Business Flows
Integration Testing
Social connect, Payment Gateway, Cloud Services, Web Based Portal integration, Data sink if any.
Network Test
Ways to create Network zone and no network zone,

Check how app behaves in this.

Try disabling wifi while using app.

Try stopping data flow by using IP via network tool.

Try Stopping the Application using application manager.

Thread or instance Test
If we have multiple task or window functionality, artificially  create many instances & Check
Regression Testing
Most Important part, every time new release is exposed. QA should do regression testing. This is up to QA's Intelligence to decide which part might affect.
Performance Testing
If Possible Try Atomizing the app flows to test the performance of the app, using emulators or paid tools
Usability Testing
Page Scrolling, Navigation Between Screens, Zoom in & Zoom out By Tapping, Buttons color, size, Coordinates, Labels & Forms View, Image, Data Grid View, Menu Navigation, Back & Next flow test.

Interrupt handling
Call, Conf Call, Message  etc
Memory Leak
Most of the apps in Mobile world crash due to memory leak.

In such scenarios on should always take help of App developers, mostly this occur in objects which the coder selects.

Security Test
Brute force test, username & password test, Session Expiry test.

Special in case of IOS APP (SANDBOX Test with Install & Uninstall)

Data Testing
Try Adding some negative or out of range values and check if the app behaves normal or not
Data Migration Test
Check Data Migration test ie: SD To Phone and Vice versa.
Installation / Uninstall
Installation Success, Uninstall Success, Side Effect test, App Start Stop Behavior
Backup Test
Archive functionality, Cloud, Email download link, phone backup etc
Version Upgrade
Check if app responds while getting upgraded