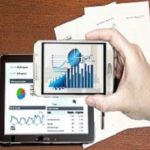 ISO 27001: ISO 27001 is a standard that is folloVendord for the Information Security Management System (ISMS) of an organization in which, the said company's compliance status is checked, based on which new policies are created and applied. It's a mandate in many sectors such as companies involved in the Cyber Security domain.ISMS includes the 3 major elements of cyber security: Confidentiality, Integrity, Availability (CIA).
To ensure compliance to the CIA in terms of ISO 27k1 the companies need to
Continuous monitoring & Updates
The departments/processes that go through the above mentioned process are both, IT & Non IT Infrastructure of a company, but the audit of ISO 27k1 is mainly focused on the IT Infrastructure of a company.

ISO 27001 Certification:
Being ISO 27001 Certified means, the certification body that you choose for this process (PECB or IRCA), gives you an attested confirmation that your organization is compliant to all the guidelines of ISO 27k1.
Now there are two types of certifications in ISO: Individual / Organization
The process for an Individual certified professional is completely different from that of a Certified Organization, these certified professionals then move on to performing the process of certifying the organization.
Individual
Types of ISO certified Professionals
A lead auditor is the one who is responsible for leading the audit team in an organization. He or she prepares the audit plan, delivers meetings and submits audit report at the end of quarter or year. Conducting audits is the main responsibility of a lead auditor and that needs to be done on a daily basis.
A Lead implementer is the one responsible for bringing the Lead auditor plan into action and makes sure all the policies are implemented and properly controlled.
Process of getting certified
According to PECB, the process for getting ISO 27k1 LA/LI certified is nearly not as lengthy for individuals as it is for the organizations.
Previous experience

: minimum 4 years of job experience in IT is crucial, out of which at least 2 years has to be in cyber security.
Training & Examination

: After attending 5 days of training in ISO 27k1 LA/LI, in the course outline guided by the certification body of your choice/requirement, you

have

to submitt

ed

a certain examination fee to the certification body, after which, an invoice in your name along with your exam question papers are prepared & sent to the authorized training center for you to attempt the exam.
Certification process

: After attempting the certification exam, the candidate fills the certification forms in which they put in the required information, In the back-end the certification body verifies the information given by the candidates and if the compliance is there,

the certificate is issued.

Organization