ISMS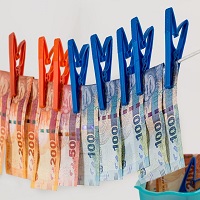 This era of digitalization and digitization, where every segment of businesses is using technology to provide services to customers, banking and financial industry has transformed their services by financial technology- FinTech.
Fin Tech were providing their services in the form of e-wallets, online and mobile payment systems (Paytm,PayPal, Apple Pay), virtual buying of stocks, etc. But the recent times did bring a bunch of new disruptors that will displace traditional e-commerce providers.Such new FinTechstart-ups are offering more efficient services, seamless customer's experience, and free person-to-person payments.
FinTechs business can increase profitability and enhance a company's performance while helping them improve customer service. FinTech also provide an opportunity for companies to expand their portfolio online while solving industry issues such as credit card processing, money transfers, or processing a loan.
But everything is not so smooth with Fintech business. There are few cyber security challenges and risk associated with Fintech business, which every FintechStatups shall be aware of.
What is Fin Tech?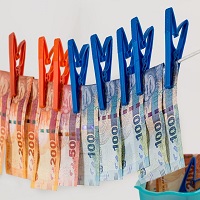 Fin Tech is the abbreviation used for Financial Technology which aims to compete with traditional method of finance. There are many financial institutions consider this term as backend of their business and sometimes regular banking apps are included in this term.
Fintech business includes mobile payments, money transfers, loans, crowd funding, asset management and many other things.
In simple words-FinTechis the implementation of modern technology in traditional financial services and in the management of financial aspects in various companies and business. Anything from the financial mobile apps and new software installed, processing the money transactions and calculating business models.
 Risk in Financial Sector:
Even, in general ,every individual and organisation ,  are worried about information and cyber security , conditions in financial sector is more critical  and fin tech business take the issues more seriously. Some of the recent studies shows that banks are investing a large amount of their funds in designing and implementing security to safeguard themselves from cybercriminals
Few more areas of concern includes cloud based technologies, mobile updates and system upgrades. These findings show that cyber security is the most important risk which the Fin Tech companies are facing.
Cybercrime and Cyber security in FinTech Landscape
As FinTech start-ups and companies continue to disrupt the global financial landscape, a peculiar feature and perhaps their biggest advantage is that they are not held back or burdened by law, regulations, or existing systems. Also, they are more aggressive, more agile, and more willing to explore and make risky choices. But this total dependence on technology and adventurous attitude to aid financial services delivery may also be their greatest weaknesses.
Fintech firms are facing Cyber SecurityChallenges  in following areas
Application Security
FinTech firms mainly relies on applications that can access users' financial profiles to perform a variety of real-time transactions. Applications are used by multiple persons and, are an increasingly common attack vector, and vulnerable code can be exploited as an entryway into financial networks.
FinTechfirms and Banking companies need to ensure that a secure application security strategy such as a virtual private network is in place to protect user data. This should include a web application firewall enabled with current threat intelligence to identify and mitigate known and unknown threats, as well as to detect and patch vulnerabilities
 Network and Cloud Security
Like other organisations, manyFinTech firmsalso utilize cloud services to provide consistent, scalable performance with lower upfront costs, rather than the traditional network. However the cloud infrastructure shall be secured differently than a data centre or traditional network. Banks and FinTech firms must ensure that the same security standards they apply to their networks are applied in the cloud.
Along with detection and prevention, this security must also be dynamically scalable andadaptable to ensure that is can grow seamlessly alongside cloud use. Additionally, in order to secure financial data, FinTechfirms need to implement aloud access security, along with internal segmentation to improve data visibility while integrating industry security standards.
Inadequate Threat Intelligence
Threat Intelligence is another challenge for FinTechfirms, an integrated defence needs to be enabled with automated threat intelligence to become a holistic system. As FinTechfirms andbanks enter partnerships, it will be impossible for IT teams to gather and assess all of this threat intelligence promptly manually. Automation, artificial intelligence and Machine learning will be integral to this process.
Cybercriminals are already leveraging automation to make attacks more persistent and effective. Likewise, artificial intelligence, machine learning and automation integrated into network security tools enable the detection and prevention of attacks in real-time, allowing organizations to keep pace with cybercriminals.
Lack of Establishment of better Security Protocols
This is one of the most significant issues that FinTechstart-ups firms face is selecting best security mechanism, like securityprotocols to enhance encryption data. Inadequate security protocols, data is easily exposed, leaving companies vulnerable to attacks.
Tunnelling protocols used in VPNs are effective at encrypting FinTech data. Some of the best-known tunnelling protocols include:
InternetProtocol
Point-to-Point Tunnelling Protocol.
Layer Two Tunnelling Protocol.
Internet Key Exchange version 2.
Secure Socket Tunnelling Protocol.
These tunnelling protocols provide different levels of protection and provide security in different ways. FinTech should research and become more familiar with the different types of protocols and how to use them within a virtual private network – this is especially true in a financial environment where cyber threats are imminent and ongoing
Addressing Vulnerabilities in Information Technology Systems
Integration of multiple systems and technologies leads to multiple cyber vulnerabilities. When two systems that are not designed at the same time by the same developers often pose compatibility issues and challenges in security, given the limitations in technology. Technology Engineers face issues while integrating two different systems, sometimes engineers working on different systems doesn't even know how the other system works and vice versa, which makes identification of vulnerabilities more difficult.
Cybercriminals like hackers exploit these vulnerabilities to gain access to the system.
Many cybercriminals gain access to applications and networks because of improper configuration during installation. There are other techniques that are often used like spear-phishing, where humans mistakenly open spam emails and download malicious attachments or enter confidential information into fake websites to which they are redirected. So this is important for all Fintech Statups to  raise awareness of cybercriminal risks and educate the newly banked on digital and financial literacy to teach them best practices to ensure security when engaging in financial transactions online.
Lack of Compliance Regulations related to Cyber Security
Rapid growth in happening fast in FinTech firms. FinTechstart-ups are flexible enough to change and adapt to evolve alongside consumer demands, rapidly.They are flexible andquick partly because there are not the same regulatory rules as traditional financial services for them. However, there are no regulations are controlling the way start-ups conduct their business. This is making the FinTech firms vulnerable because, they can sacrifice cyber security in order to capture the market as fast as possible.
FinTech Companies are collecting and storing personal information, so they needs to safeguard customer data. Further the challenge of is the way they protect this data. Many of FinTech firms have adopted bank-level security measures and fine-tuned them for their digital platforms.
Use of secure applications , regular vulnerability assessments on networks and applications , patching the applications on time, using Secure socket Layer(SSL) encryption while transferring the data is the must for enhancing cyber security.Fintech can opt for ISO 27001:2013 (ISMS) for overall cybersecurity.
There is need of some strong regulation, which would inspire start-ups to invest some of that venture capital money into their security.  As the FinTechindustry grows, so will their defence against breaches.
LIST OF COMMON CYBER SECURITY THREATS WHICH EVERYONE SHOULD BE AWARE OF
In this era where every organisation like healthcare, financial, logistics and transportation, Construction ,government services ,real estate ,retail etc. are moving towards digitization and digitalization, also becoming prone to cyber threats.
While everyone is talking about new regulations and compliances like Data Privacy, Information Security, GDPR etc., organisations are still unable protect their network and data from cyber criminals. Personnel Data theft news is making headlines every other day.
What the Cyber Security threat is?
In a layman term it is a malicious act which can damage data, steal data or disrupt digital life and ultimately impact organisation's business objectives. These threats Masters of disguise and manipulation, and contently evolve new ways to accomplish their task of stealing, harming and annoying organisations. Organisations shall adequately arm themselves with resources and information to safeguard against complex and growing computer security threats and stay safe online.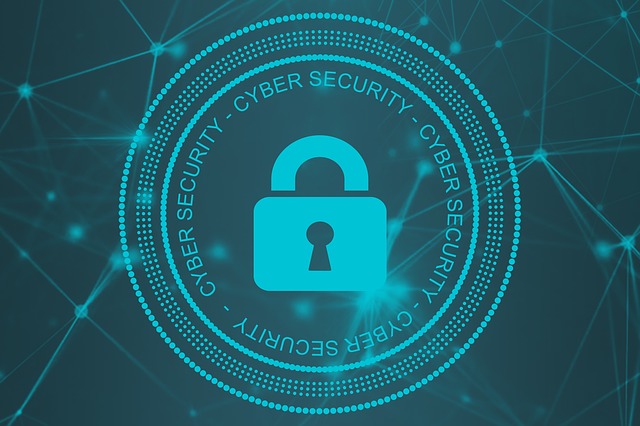 These are common cyber security threats
1. VIRUS
What a virus is? A computer virus is a malicious piece of program that may disturb the normal functioning .Virus are often sent as an attachment with email ,with an intention to infect your computer system as well as all other computers in your network. Sometimes virus are hosted on websites, whosoever visits malicious website gets infected.
Examples of Computer Virus are: Browser Hijacker, File Infector Virus, Boot Sector Virus, Web Scripting Virus, Polymorphic Virus etc
What virus can do? A computer virus can attach itself to email attachment, pdfs, doc files, USB, pen drives and hard drives .Any file which contains a virus is called infected file. If the infected file get copied to computer, virus also get copied
A virus can damage software and data on a computer
A virus can slow down the system processes
A virus can destroy all data by formatting the hard drive
A virus can steal critical information like password from your system
It can display unwanted advertisements
It can disable security setting and close your firewall
It can hijack your web browser and slow down the speed and can steal critical data
2. MALWARE
What a malware is:
A malware is a malicious program or software that infects your computer, such as computer viruses, worms, Trojan horses, spyware, and adware.
What malware can do:
A malware can intimidate you by a pop-up message that tells you your computer has a security problem or other false information.
A malware can reformat the hard drive of your computer causing you to lose all your information.
A malware can alter or delete critical files.
A malware can steal sensitive information like username and passwords.
A malware can send fake emails on your behalf.
A malware can take control of your computer and all the software running on it
 3. TROJAN
What a trojan is?
A Trojan is malicious program that is disguised as, or embedded within, legitimate software. It is an executable file wrapped with some genuine program and software  that will install itself and run automatically once it's downloaded.
Example:Trojan- Banker, Trojan-GameThief , Trojan-Dropper, Trojan Ransom, Trojan-SMS, Trojan- Spy etc
What trojan can do?
A Trojan can delete your files.
A Trojan is used to create your computer a zombie or a bot.
A Trojan can watch you through your web cam.
A Trojan log your keystrokes (such as a credit card number you entered in an online purchase).
A Trojan record personal information like usernames, passwords
4. RANSOMWARE
What is a Ransomware ?
Ransomware is a type of malicious software that block the access to your computer system or your files, usually by encrypting it and displays a message that demands payment in order for the restriction to be removed. In many cases it comes with deadlines, if the victim doesn't pay the ransom, the data is gone forever.
The two most common mode of spreading ransom ware are phishing emails that contain malicious attachments and website pop-up advertisements
Examples of ransom ware are: WannaCry, Crypto Locker, NonPetya, Bad Rabbitetc.
What Ransom ware can do?
There are two common types of ransomware:
Locker Ransom ware: displays an image that prevents you from accessing your computer
Encryption/Crypto  Ransom ware: encrypts files on your system's hard drive and sometimes on shared network drives, USB drives, external hard drives, and even some cloud storage drives, preventing you from opening them
Ransom ware encrypts the computer or data files and display a ransom/payment notification for regaining access. Once the ransom is paid, victim will receive the decryption key and may attempt to decrypt the files. Sometimes the victims never receives the keys.
5. BOTNETS
What are botnets? Botnets -Botnet is a network of infected computers often known as zombies used for malicious purposes .This Botnet is combination of Robot and Network. So here the network of computer robots is used to perform cyber crime controlled by Cyber criminal known as bot masters.
Botnet is controlled by the originator and the infected computer might unaware of its being a zombie.
Example:IRC (Internet Relay Chat) botnet, P2P (Peer-to-Peer) botnet, HTTP (Hyper Text Transfer Protocol) botnet and the hybrid botnet
What Botnets can do?
Botnet can be used to spread malicious emails.
Botnet is used to spread malware.
Botnet is used to perform Denial of Services attach
6. DDOS
What is DDOS?
This is an attack a network of zombie computers us used to sabotage specific website or server. These zombie computer are being controlled for performing specific task such as making the website and server unavailable .In DDOS the attacker use the vulnerability existing in user computer
What DOS/DDOS can do?
The purpose of DOS/ DDOS attack is to make essential services unavailable, which can sometimes leads to server crash.
Loss of data
Loss of revenue
Impact on business reputation
Disappointment to users, they may never return.
Compensation of damage occurred by DDOS.
7. PHISHING
What is Phishing?
Phishing is a social engineering attack used by cyber criminals used for gathering personal information of including login credentials and credit card details using deceptive emails or website.
Attackers create fake emails, text messages and websites which look like they're from authentic companies. This is also known as "spoofing"
What Phishing can do?
By phishing hackers/cyber criminals trick you into giving them information by asking you to update, validate or confirm your account. It is often presented in a manner than seems official and intimidating, to encourage you to take action.
Phishing provides hackers/cyber criminals with your username and passwords so that they can access your accounts (your online bank account, shopping accounts, etc.) and steal your credit card numbers
8.HACKING
What is Hacking? Hacking: Hacking is an attempt of unauthorised access to users computer by exploiting the existing vulnerabilities  for performing fraudulent activities like personal data stealing , invasion in privacy, financial fraud etc.
What Hacking can do?
Hackers find out weakness in your system and exploit it for different purpose
Denial of service Attack
Electronic Fund Transfer
ATM Fraud
Identity Theft
Stealing intellectual information
Ways to prevent Cyber Security Threats
Educate employees and individuals about cyber security and its countermeasure
Use inbound and outbound firewalls on your network. Change the default passwords and customise it according to your business needs.
Take backup of important business information and data on regular basis, in order to maintain business continuity after crisis.
Install and regularly patch antivirus and antispyware on every server and computers on your network
Have a controlled logical and physical access to all your computer and network components.
Always use licenced software and update the patches for Operating Systems and Applications
Impose a password policy, use a strong password and change them regularly. Remember, weak passwords are prone to hacking
If you are using Wi Fi at work, use WPA2 and above security. You can hide the SSID and don't forget to use strong password.
Don't give Admin privileges to every employees. Network and Computers shall be run on Principle of least Privilege.
Segregate your data according to criticality and appropriate security shall be provided by using DLP, Endpoint protection etc.
Never click on suspicious mails and, never ever download from P2P and file sharing system
Regularly scan your application and network for vulnerabilities, also perform penetration testing at least once in every year.
Regularly monitor your network for suspicious activities
Using common sense is the best protection .One shall never download free videos, files or songs from suspicious websites, never click on suspicious links .Never ever share your personal data online. Be aware of what is happening around.Cyber threats are effective if and only if you have weaknesses in your system. More vulnerabilities will expose the system to threats and hence more risky, however less loopholes means less risk.
Remember Precaution is better than Cure.