CCNA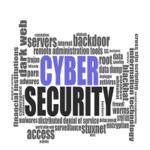 CYBER SECURITY CERTIFICATIONS FOR BEGINNERS
Information Technology has become an integral part of every business now a days irrespective of its nature and size. Information Technology brings a lot of ease of doing business at the same time it increases risk as well. Businesses are taking cyber security risks seriously which has made Cyber Security is a good career option now a days. There are multiple certification available in the market which can help anyone to get into cyber security. These certifications are blend of existing technologies and security. To become a successful Cyber Security professional one has to be good inboth networks and application. Below are few training and certification courses which any beginner can pursue to start his or her career in cyber security.
CCNA(R & S) (ROUTING AND SWITCHING)
CCNA(R&S) or Cisco Certified Network Associate is the most popular certification to start a career in IT and cyber security. This certification has global value.
Perquisites: There is no perquisite for CCNA certification. Candidates should have interest in networks and IT infrastructure
What the participants will learn?
CCNA certification training gives a deep insight of networking .It helps students to develop a complete understanding of IT networking and different kind of network topologies in order to form efficient and secure networks. It also provides deep level understanding of different routing protocols as well.
What are the Career option after this certification?
After successful completion of CCNA training and certification program one can start his or her career as
Network Associate,
Network Administrator
System administrator
Network Engineer
Technical Support Engineer
CCNA (SECURITY):
Cisco Certified Network Associate(Security)is an entry level globally recognized certification for the aspirants who are planning to build their career in Network Security and cyber security
Perquisites: CCNA(Routing and Switching)
What the participants will learn?
CCNA Security certification training helps candidates to learn secure network architecture. After training participants will be able to install, monitor and configure various network security devices like Firewall, VPN, Routers and switches, IDS, IPS
What are the Career option after this certification?
After successful completion of CCNA Security certification and training candidates can pursue their career as:
Network Security Engineer
Network Support Engineer
Network Security Specialist
Network Security Administrator
Network Security Analyst
MCSA
Microsoft Certified Solutions Associateis a globally recognised certification from Microsoft which provides great career opportunities in the field of network system and technical support. This is one of the most sought after certification in Information Technology infrastructure.
Perquisites:  There are no perquisites, however a good knowledge of network fundamental and databases will be helpful
What the participants will learn?
MCSA training and certification will help the candidates to learn installation and configuration of Windows Server 2016. Candidates will also learn Windows administration .MCSA training and certification will generate the skillsetthat focus on designing and producing technological solutions
What are the Career option after this certification?
Network Administrator
Database Administrator
Technical Support Specialist
Systems Administrator
Computer Network Specialist
RHCSA
Red Hat Certified System Administrator is a certification for developing skillsets in working Red Hat Enterprise Linux environment. This is also a very popular and globally recognised certification.
PerquisitesThere is no prerequisites for the certification.
What the participants will learn?
This training and certification will help the candidates to understand Linux command line environment, file and directory structures. Creation and Configuration of files and file systems using command line. Manage user and groups. Management of basic security configurations like firewalls etc.
What are the Career option after this certification?
Few of the career options are:
Linux System Administrator
System Analyst
System Engineer
Server Administrator
CEH
Certified Ethical Hacker is a certification from E C Council which provides an offensive approach of Cyber security i.e. how the networks and application can be hacked. This is a very popular and globally recognized certification.
Perquisites: Candidates appearing for this certification should have basic understanding of networks, servers and databases.
What the participants will learn?
Participants attending CEH training will learn about different phases of hacking like information gathering, network scanning, enumeration, attacking and how to delete footprints after successful attack. This training and certification gives you a hacker's perspective while attack.
This program also gives a deep understanding how networks, application Wi Fi, IoT devices can be attacked by using loopholes and vulnerabilities in the existing systems.
This certification develop a basic and initial skillset of hacking(security testing) among the participants.
What are the Career option after this certification?
There are multiple career options after successful completion of CEH training and certification course. One can pursue career as:
Network Security Engineer
Security Engineer
Vulnerability Assessor
Information Security Analyst
Information Security Consultants
Cyber Security Consultant
Web Application Penetration Tester
Network Penetration Tester
ISO/IEC 27001 LEAD AUDITOR
ISO/IEC 27001 Lead Auditor is a globally recognised certification in the field of cyber security and information security. A certified Lead Auditor understands the mandatory requirements of information security and is well versed with the process of auditing.
Perquisites: To become ISO/IEC 27001 Lead Auditor candidates should have 2 years of Information Security Auditing experience.
What the participants will learn?
After successful completion of ISO/IEC 27001 LA program candidates will able to perform information security audits in any organisation. Candidates will learn the Information Security Management System as per ISO 27001 & all its controls and how to plan, conduct and close an audit according to ISO 19011.
What are the Career option after this certification?
Career options after this certification are:
Information Security Internal Auditor
Risk Assessor
Lead Auditor
Risk Manager
Information Security Consultant
Cyber Security scenario is rapidly changing, new technologies are coming in the market and old technologies are getting obsolete. One needs to know the basics irrespective of the technology domain in which he or she is working. One can choose the complete suite of certifications or a few certifications as per their interest. Cyber security is also about innovation where one can make their own customised solutions according to the organisations need against the current and upcoming risks.
# Keywords:  Cyber security, Information security, CEH,CCNA, ISO 27001 LA, risk, threat,MCSA, RHCSA, certification
# Tags:  career, jobs, cyber security, Information technology, beginner, certification.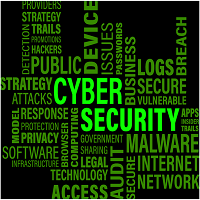 WHAT IS CYBER SECURITY?
Cyber Security is the process of protection of cyber assets (network, application, devices etc.) and critical data from any kind of cyber-attack.
Cyber-attacks are danger to organizations, employees, and consumers because it can reveal, remove or manipulate critical information with unauthorised access. Cyber Attacks are customised to access or destroy sensitive data or extort money. Cyber- attacks can, thus destroy businesses and damage people financial and personal lives.
Cyber security is practice of safeguarding Confidentiality, Integrity and availability (CIA) of Information assets.
IMPORTANCE OF CYBER SECURITY?
Since Technology and internet is prevalent now a days and has become an integral part of everyone's life. Everybody is sharing so much of information through the networks internet that keeping it secure at all times, upholding the very principles of information security: integrity, availability and confidentiality has become challenging.
The rise in security threats on information assets like servers networks and other communication devices and increasing opportunities for fraud, theft, espionage , cyber terrorism and misuse of classified, personal (PHI and PII) and financial data, have contributed to the significant growth of cyber security in recent times, making it a top choice for career seekers today.
WHAT IS THE NEED OF CYBER SECURITY?
A data breach can bring a range of catastrophic consequences for any business. It can deteriorate anorganisation's reputation through the loss of consumer and partner trust. The loss of critical information, such as intellectual property or source files, can cost a company its competitive advantage. Adata breach can impact organisation's revenues due to non-compliance with data protection regulations. A data breach costs an affected organization in million, however a good cyber security system can save this amount. With incidents of data breaches cases with many famous companies, it's essential that organizations adopt and implement a strong cyber security approach.
Data and employees are the most valuable assets of a company. There is a need cyber security professionals who are both well-educated and adequately trained in all kinds of government and corporate firms.
When employees are handling critical data on a regular basis, it's important for them to understand computer security and how to protect the company.
HOW TO START A CAREER IN CYBER SECURITY?
As such there is no defined path in Cyber Security. There are many individuals who start their career directly with Cyber Security as Network Engineer, Database Administrator, and Security Administrator etc. after completing their graduation. However there are many individuals who switch their domains to Cyber Security by pursuing different courses and certification like CCNA, CCNP, COMPTIA, CCNA Security, CEH, ECSA, CHFI etc.
An individual with 2-5 years of Information Technology experience can go for certifications like ISO 27001 Lead Auditor, ISO 27001 Lead Implementer, and GDPR etc.
A professional with 5-10 years or more experience in IT can pursue higher level of certification like CISA, CISM, CRISC and CISSP.
COMMON SKILLSETS DESIRED IN CYBER SECURITY?
Information Security Analyst: Security Analyst is the entry level job in the field of Cyber Security. This person is responsible for monitoring networks, reporting breaches and cyber security incidents, maintaining firewall and data encryption etc.
SOC Analyst: A SOC (Security Operations Centre) Analyst is responsible for maintaining security by monitoring and analysing organisations network on regularly. SOC team detects, analyse and respond cyber security incidents.SOC Team is also responsible for investigating suspicious activities, ensuring that potential security incidents are correctly defended, identified, analysed, investigated and escalated to keep company's infrastructure secure.
Incident Handler: An Incident handler is a part of Incident Response Team (IRT) analyses information, discusses observations and activities, and shares important reports and communications across the company.
Cyber Forensics Investigator:A Cyber Forensics Investigator is responsible for investigating all the cyber security incidentals and breaches. They perform root cause analysis of any data breach and prevent them from recurrence.
Ethical Hacker/Penetration Tester: An Ethical hacker is responsible for identifying bugs and flaws from Applications and Networks, which makes the Information System vulnerable for unauthorised access.
Risk Assessor: Risk Assessor identifies all the possible cyber security risk in the organisation and them establishing an appropriate Risk Treatment Plan to mitigate compliance, reputational and operational risk.
Network Analyst: Network Analyst is responsiblepreparing computers in a network, which enables the computers to be able to work together and share information for managing the network infrastructure and network troubleshooting
Cloud Security Engineer: A cloud Security engineer is responsible protecting organisation critical information by providing security to cloud based digital platforms. They detect possible risk on the cloud based program and provide security instructions to risk management team.
Internal Auditor:  A cyber Security internal auditor is responsible for assessing IT processes and information security compliance in the organisation and make sure organisation is complies with relevant laws and regulation in order to run the business. Internal Auditors also coordinates between internal audit and external audit function.
Security Architect:A Security Architect is responsible for designing, building and overseeing the implementation of network and computer security for an organization. A Security Architect is also responsible for creating complex security structures – and ensuring that they work.
Security Consultant: A Cyber Security Consultantis responsible for identifying, developing, and implementing cyber security solutions to meet their client's needs. In addition to this he/she can assist sales team to safeguard clients. They also monitor and assess potential cyber security risk for any organisation.
Chief Information Security Officer(CISO):This is a high level position, who is responsible for managing overall Information and Cyber Security of any origination. This position needs technical as well as management skillsets. CISO is responsible for developing Cyber Security strategy in the organisation.
Cyber Security Trainer: With the huge demand of Cyber Security in market there is a requirement of professionals who can generate these skillsets among others. If one has interest in training, he/she can pursue their career as trainer/instructor.
Cyber Security industry is a huge market. With all the regulatory and legal compliances almost all of organisation are hiring Cyber Security professional.A cyber security professional is everywhere in an organisation like managing and monitoring networks, incidents, applications etc. Basic Cyber Security awareness is essential for everybody in the organisation, including the top management, executives and the security guard who is safeguarding the organisations entry gates.
According to studies there is a big shortage of cyber security professionals, particularly those with relevant skillset. This is a golden opportunity for many jobseeker, particularly who has technical background and seeking a career in Cyber Security domain.
Tags:CCNA, CCNP, ISO 27001 LA, ISO 27001 LI, CISO, legal and regulatory.
Keywords:Compliance, Cyber Security, Network Analyst, Internal Auditor, ISMS, CISO, Incident Handler, Cyber Security trainer,GDPR.