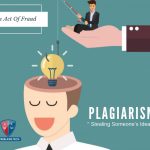 What is Plagiarism ?
Plagiarism is an act of Fraud – i.e copying/stealing someone's work/content or borrowing someone's original ideas/thoughts . But "copying" and "borrowing" can be a serious offense.
Plagiarism is considered as dishonesty and a breach of ethics.Plagiarism is not only a crime but it can be termed as violation of law towards copyrighting. According to copyright law its a serious ethical offense of copying someone's ideas, content, thoughts, or expressions. Though Plagiarism is not defined in books of laws or punishable by law, but it is punishable rather by institutions (including associations, educational institutions/colleges, and commercial entities, such as publishing companies all over the world).
What about images, videos, and music?
Using someone's images/idea of image, videos or a single piece of music in your work or creativity, without getting proper permissions is also termed under plagiarism
The following tasks  are very common in now a days. Despite their usage/popularity, they still termed under plagiarism.
Copying images from someone's else website and publishing them in your website or papers
Using copyrighted music or taking small piece from someone else video for making your own videos/music.
Giving performance of someone's copyrighted music (i.e., playing a cover).
Modern technology and the expansion of Internet have given everyone an access to lot of information.. Original and unique ideas/concepts have become rarer.Now a days everybody is reproducing other people's ideas/concepts, and presenting them as their own. To keep a check on this, there are various tools available on internet to detect plagiarism.
Tools Available to detect plagiarism are  :
If You are using wordpress website, then You can use following plugins to check plagiarism :
The Law of Plagiarism:
There is no legal law made for plagiarism. But Colleges, Schools, Universities and professionals have the authority to punish anyone who has done plagiarism.
There are many ways they can punish the plagiarists like expulsion from college/university or revoke a degree, can cancel the admission but it all depends upon the Institute how they want this act to be handled.
Once Asked in an Interview, What Is the Difference Between Defect and a Bug?
Candidate: Can I Explain this with an example.
Employer: Yes
Candidate: Once a guy went to a tea shop and ordered one cup of tea and when the tea came he saw a fly in his cup.
Now this is a BUG.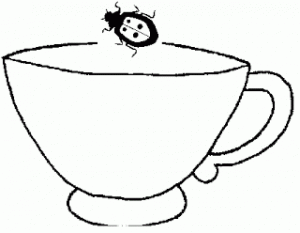 Employer: Laughed and said my dear now you tell me what is a defect?
Candidate: Once a Guy went to a tea shop and ordered a tea and when a tea came he tasted and said there is less sugar in the tea.
Now this is a defect!
Employer: Laughed Hahahaha Haaa and said Can You Elaborate what you want to say?
Candidate: Yes Sir!
You can manage to drink a cup of tea with less or more sugar but you can't drink a cup of tea with a bug.
Mobile App testing Check for QA
 
Testing Type
Detailed
Unit Testing
Testing a particular set of code independent of other functionalities of the App.
Functional Testing
Testing All possible positive or True test Scenarios, Specifically Called as Business Flows
Integration Testing
Social connect, Payment Gateway, Cloud Services, Web Based Portal integration, Data sink if any.
Network Test
Ways to create Network zone and no network zone,

Check how app behaves in this.

Try disabling wifi while using app.

Try stopping data flow by using IP via network tool.

Try Stopping the Application using application manager.

Thread or instance Test
If we have multiple task or window functionality, artificially  create many instances & Check
Regression Testing
Most Important part, every time new release is exposed. QA should do regression testing. This is up to QA's Intelligence to decide which part might affect.
Performance Testing
If Possible Try Atomizing the app flows to test the performance of the app, using emulators or paid tools
Usability Testing
Page Scrolling, Navigation Between Screens, Zoom in & Zoom out By Tapping, Buttons color, size, Coordinates, Labels & Forms View, Image, Data Grid View, Menu Navigation, Back & Next flow test.

Interrupt handling
Call, Conf Call, Message  etc
Memory Leak
Most of the apps in Mobile world crash due to memory leak.

In such scenarios on should always take help of App developers, mostly this occur in objects which the coder selects.

Security Test
Brute force test, username & password test, Session Expiry test.

Special in case of IOS APP (SANDBOX Test with Install & Uninstall)

Data Testing
Try Adding some negative or out of range values and check if the app behaves normal or not
Data Migration Test
Check Data Migration test ie: SD To Phone and Vice versa.
Installation / Uninstall
Installation Success, Uninstall Success, Side Effect test, App Start Stop Behavior
Backup Test
Archive functionality, Cloud, Email download link, phone backup etc
Version Upgrade
Check if app responds while getting upgraded