Expedien eSolutions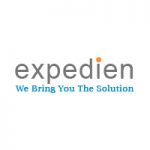 Business Name:
Expedien eSolutions
Short Business Description:
Manage University Examination Process With Great Ease
Long Business Description:
If you are looking for an advanced and efficient software program that can support you to precisely manage and organize the entire examination process of a university or huge educational institution, then Expedien eSolutions is the most apt solution for you as it offers competent University Examination Management System. As a world leader among software development agencies, Expedien offers an exclusive and broad range of software applications and programs exclusively programmed to manage huge educational organizations along with state and central universities. Moreover, it also provides unmatched business software solutions for corporate organizations and businesses.