Dr. Debraj Shome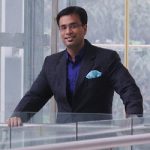 Business Name:
Dr. Debraj Shome
Short Business Description:
Are you looking for best plastic surgeon in India? Dr. Debraj Shome is the internationally renowned cosmetologist, reconstructive surgeon who is associated with Apollo Hospital, Aditya Jyot Eye Hospital, Tata Memorial Hospital and various other renowned hospitals. Call now and book an appointment now!

Long Business Description:
The Esthetic Clinic was founded by Dr. Debraj Shome, a much-awarded skin care specialist, and Dr. Rinky Kapoor, an internationally renowned dermatologist. The Esthetic Clinic is one of the best centres in the world for cosmetic surgery and skin care. The clinic has treated patients from around the world for various skin conditions and surgeries.