banyanbrain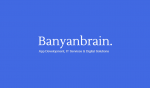 Business Name:
banyanbrain
Short Business Description:
Mobile apps development and digital marketing company
Long Business Description:
Banyanbrain Digital Pvt. Ltd. – We are a next-generation mobile app development company, developing best-of-breed apps. We do it with a smart business strategy, a killer design, and agile and innovative minds. Today we are spreading our wings in the international mobility industry, where we can help you build your digital presence globally.
We help businesses explore opportunities, develop ideas and produce results. Diversified and well-versed teams at Banyanbrain leverage the most sought-after technology tools to develop revenue-generating apps, games, websites, and cloud computing solutions. Our clients love our expertise in creating pixel-perfect designs and error-free code. We follow customer-focused engagement models, design and development methodology.