Ruchi Anand & Associates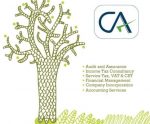 Business Name:
Ruchi Anand & Associates
Short Business Description:
Founded by Mrs. Ruchika Bhagat in year 2000, Ruchi Anand & Associates is a leading firm of Chartered Accountants in Delhi, India having existence in New Delhi and Gurgaon. Ruchi Anand & Associates have skilled and experienced Chartered Accountants in India and New Delhi,Tax advisory firms in India, Auditing firms in India.
Long Business Description:
Firm has valuable professionals who have core competencies to provide all the services of accounting and finance, including legal compliance part under one roof, in a fashion that keeps our clients at comfort. Raaas is best known for their audit services. We provide Stock Audit in India, Tax Audit in India, TDS Audit in India, Tax Audit in Delhi etc.
We always keep us updated with our business field dynamics. Our mission is satisfying clients with the best services. We provide a comprehensive range of services like Auditing & Assurance, Accounts outsourcing, Company registration in India, Internal Audit, Stock Audit, Risk Advisory, Tax consultancy & Planning etc.
Professionalism combined with updated knowledge is the USP at Ruchi Anand & Associates. We take pleasure to serve our multinational clients from USA, UK, Japan, China, Italy, Korea, Israel, Russia etc.