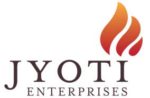 Short Business Description
Jyoti enterprises is one of best company in India for providing portable sanitation, waste Cleaning and Management Company sale and rent portable toilets, mobile toilets, portable restrooms, mobile restroom services.
Long Business Description
Jyoti enterprises provides portable toilets, shower cabin etc. since 2011 in India. Our portable toilet offers a luxurious alternatives to mobile toilets and provide maximum comfort and convenience during outdoor events and on special occasions. Provide your guests with spacious, exceptionally clean, and climate-controlled facilities that complement the aesthetics of your environment. Jyoti enterprises offers a wide range of portable restrooms and showers for weddings, residential parties, corporate functions, concerts, sports events, and construction sites.