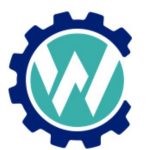 Short Business Description
Streamline and automate all statutory and labour law compliance processes to help enterprises with risk-free management. Reach us to fulfill the regulatory compliance needs.
Long Business Description
Comply Well Technologies is a newfound company formed with an intent to assist and facilitate Large Industries and MSME's to comply with the complex statutory laws & rules of the country/states as any penal action for non-compliance can be detrimental to the growth and reputation of the business house. Since there are numerous enactments, compiling and complying with all of them may not be possible by an internal arrangement in the Company.