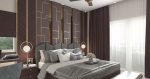 Short Business Description
Arcturus Life Space is one of the best interior decorators and designers in Coimbatore. We design luxury interiors and exteriors. With the team of top interior designers in Coimbatore.
Long Business Description
Passion Fueled Interior Services
Tell us how you want your interiors to be, and our expert top interior designers will shape your vision, flexible as per your budget and needs.